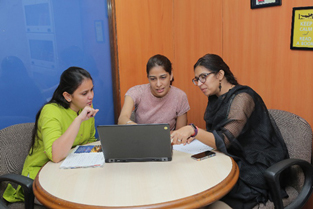 Whether it is nurturing their families at home or paving the way for transformation in their jobs, women employees have a unique value in our company. At Tata Power-DDL, we value the exclusive contribution of our women employees at the workplace in the form of diversified ideas, perspectives and experience. We are committed towards providing an inclusive and conducive culture to our women employees through various initiatives.
Bridging the Gender Gap - Signatory to WEPs
TATA Power-DDL became a signatory to UN Women & UN Global Compact's initiative - Women's Empowerment Principles (WEPs)
TATA Power-DDL is a proud signatory to UN Women and UN Global Compact's global initiative Women's Empowerment Principles (WEPs). By joining the WEPs Community, we extend our solidarity and commitment to the agenda of Women Empowerment and pledge to work towards promoting business practices that consider Workplace Gender Equality extremely crucial. TATA Power-DDL is amongst the selected 145 companies in India and 3727 companies worldwide to become a WEPs signatory.
UN Women is a United Nations entity created with the aim of elevating the status of women worldwide and achieve gender equality in all fields. UN Global Compact and UN Women established the initiative Women's Empowerment Principles (WEPs), which are a set of Principles that offer guidance to organisations on how to promote gender equality and women empowerment in the workplace.
As a signatory of the WEPs, Tata Power-DDL commits:
To the 7 Women's Empowerment Principles - High-level corporate leadership, Treat all women and men fairly at work without discrimination, Employee health, Well-being and safety, Education and training for career advancement, Enterprise development, supply chain and marketing practices, Community initiatives and advocacy, and Measurement and reporting.
To work towards fostering business practices that promote gender equality and women empowerment
To undertake WEPs GAP Analysis Tool which is designed to help organisations assess gender equality performance across the workplace and community
To share the action plan and organising capacity building trainings to implement the plan after analysis of gap areas in company's existing policies
To enroll its employees in the development programs organised by UN Women in alignment with gender diversity plan
To recognize itself as a WEPs signatory on the social media platforms at the country and Asia Pacific level.
Recognition for championing Women's Empowerment Principles
Tata Power-DDL presented with UN Women Award for championing Women's Empowerment Principles amid Covid-19
Tata Power-DDL has been honoured with 2 prominent awards under the 'Community and Industry Engagement' and 'Covid-19 Action' categories at the Prestigious UN Women Asia-Pacific 2020 WEPs Awards.
The company won the awards under the 'Community and Industry Engagement' category for their 'UNNATI' initiative which focusses on Women Empowerment. The objective of the initiative is to empower the underprivileged women and create livelihood opportunities for them. Tata Power-DDL takes a 360° approach to empower women through its 'UNNATI' initiative which is further divided into four main functions - Women Literacy, ABHA (Change Agent), Entrepreneurship Development Program and Vocational Training Centres.
The company has also been recognised under the 'Covid-19 Action' category for adopting a gender sensitive response to the pandemic. Tata Power-DDL came forward with a slew of initiatives, under the theme 'Powering Fight Against Corona' to efficiently manage the crisis and mitigate its impact on its stakeholders.
Capacity Building & Training of female engineers from Afghanistan's National Power Utility- DABS
Promoting learning and development in the sector through exchange of knowledge
At Tata Power-DDL, we are committed towards the growth and development of the power distribution sector, not only in India but also globally. It has been our honour to host the team of all-female engineers from Afghanistan working with Da Afghanistan Breshna Sherkat (DABS) at our Learning Center, Rohini, Delhi and support them with the technical knowledge we have garnered over the years. Besides capacity building, we will also be extending our support to DABS in the realms of operation and technical domains, by sharing our expertise and knowledge.
Our efforts towards capacity building and training of female engineers from Afghanistan's National Power Utility - DABS have been highlighted by the World Bank in its Blog. https://blogs.worldbank.org/endpovertyinsouthasia/how-afghanistans-national-power-utility-helping-women-thrive-workplace
Tata Power-DDL also provides consultancy services to the Afghanistan Power Sector through an array of capacity building training programs ranging from Demand Side Management, Project Management, Safety Management, Automation-SCADA Maintenance, Afghanistan Energy Information Centre Website Development to Hotline Maintenance at DABS training centre in Kabul focusing on the necessary measures to improve the power distribution scenario.
Women of Will - Creating a Utility for an Empowered Future
Strengthening women's participation in power sector
A progressive society is one where men and women are equally valued and respected in all fields. In pursuit of this equality, Tata Power-DDL has joined hands with USAID, a premier international development agency, to strengthen women's participation in India's power sector.
Our Diversity & Inclusion statement
Tata Power-DDL strives to create a work environment where all employees develop themselves to achieve their full potential. We are committed to creating a workplace where diversity among employees such as age, gender, ethnicity, race, physical and mental ability is celebrated and valued, and an inclusive culture is promoted. We are proud to be an equal opportunity employer maintaining dignity and respect for all.
Under the Engendering Utilities Program, USAID has collaborated with Tata Power-DDL to generate job opportunities for women in India's power sector and encourage them to rise to leadership roles. The program aims to bridge the gender gap effectively.

Watch the videos showing the inspiring stories of young and ambitious girls - Rajni and Shweta, both Technicians at Tata Power-DDL's Distribution Transformer (DT,) workshop and how they have worked against all odds to make their mark in a male dominated field.
Women technicians of DT workshop

DT maintenance work in progress

USAID Engendering Utilities Program members

Handling the transformer repair work efficiently

Diligent DT Workshop team at work

In conversation with TPDDL's representative for USAID

DT Workshop and USAID Engendering Utilities team

Efficiently performing labour intensive work

Working to perfection at DT workshop
Read the story of our very own Woman of Will, Rajni Kumari in the Tata Review magazine Oct – Dec '20 edition, who shattered the stereotype that jobs are gender specific. Ms. Rajni efficiently handles labour intensive tasks including transformer maintenance and repair, oil testing etc. that were once considered difficult for women. Tata Review is a quarterly magazine that seeks to establish the Tata Group's thought leadership and project the group's vision through insightful conversations.
Motivating our women workforce to spread their wings of ambition - Ms. Nandita Das as guest speaker at our motivational, talk series "Dilli Ke Sitare
TATA Power-DDL invites incredibly talented, award winning actress & director, and a social activist, Ms. Nandita Das to its motivational, talk series "Dilli Ke Sitare
At Tata Power-DDL, we are committed to create a workplace where diversity among employees such as gender, ethnicity, race, physical and mental ability is celebrated and valued, and an inclusive culture is promoted. We are an organisation that believes in the Empowerment of Women for an empowered future.
In pursuit of promoting gender equality at workplace and motivating our women workforce to leave no stone unturned in pursuing their dreams, we invited the incredibly talented, award winning actress & director, and a social activist, Ms. Nandita Das to the second episode of our motivational, pep talk series "Dilli Ke Sitare. Ms. Das shared her experiences of life, learnings, and how she chose to fly shedding all inhibitions. She talked about her strong bond with Delhi and her love for the city that's deeply embedded in her heart because it is the place that inspired her to live her dreams.
Inspiring Women At Work
All-Women Customer Care Centres
Tata Power- DDL has two All-Women Customer Care Centres located at Pitampura and Civil Lines. Managed entirely by teams of highly efficient and committed women who are trained to handle a gamut of customer service offerings such as new power supply applications, monthly bill payments and other customer related services including addressing to Customers' Concerns and queries, these customer care centres have proved to be great milestones on our path towards women empowerment.
Although the World Economic Forum's 2018 Global Gender Gap Report states gender equality is more than 200 years away, Tata Power-DDL has been constantly working with its various initiatives and policies in and around its work-sphere to bridge the gap. Tata Power-DDL has also been committed towards gender parity at work by recognising the diverse strength women bring to the organisation and curating workplace policies that are geared towards empowering the women employees. Through its various women dedicated initiatives like empowering through leadership positions, giving them challenging roles to develop their strengths, support during critical life stages, dialogue with CEO and mentorship by senior leaders, the company aims to empower women to lead by nurturing and developing their strengths.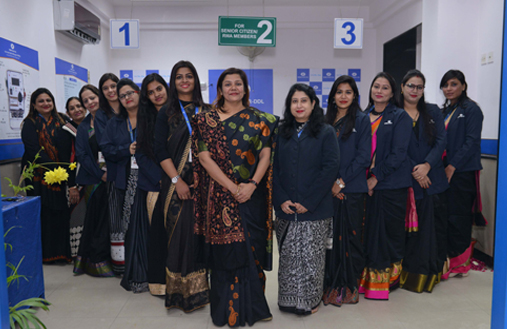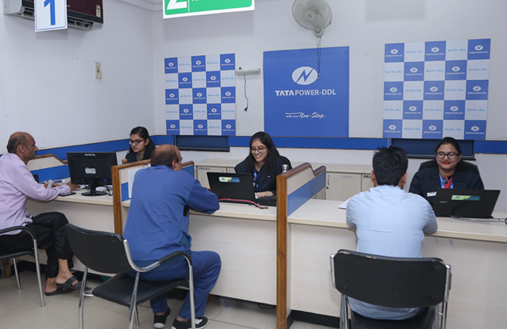 Leading by Example – Women Technicians at Distribution Transformer Workshop
With 4 ambitious women employees of Tata Power-DDL taking up unconventional jobs at the Distribution Transformer Workshop, it's time to break the stereotype that jobs are gender specific. From labour intensive work such as maintenance and repair of the distribution transformers involving oil filtration and testing to gasket maintenance, these inspiring women technicians do it all. However, like every new beginning has its own share of challenges, the journey for these women technicians have been demanding too but through their sheer hard work and support from the organisation, they have been able to deliver their best and lead by example.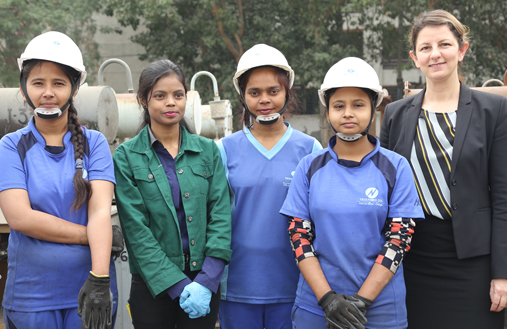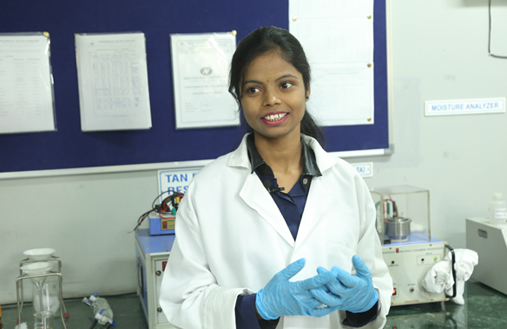 Learning and Growth Opportunities for Women
Mentoring for Women Managers
Women Managers are assigned Mentors from the senior management team, who provide them the guidance and support on the professional and developmental front on a continual basis.
Unique Learning & Development Programs
Women employees are given exposure to various Learning & Development initiatives, particularly crafted to develop their management and leadership skills. They are introduced to various platforms, training initiatives, guest lectures and external programs which are designed in keeping with the special needs of our women employees.
Maternity and Post Natal
Maternity Leave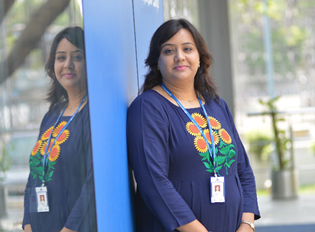 We believe in providing that extra cushion to new mothers in our workforce, by offering them Maternity Leave beyond what the law provides so that they can devote time to their newborn. New mothers are entitled to Maternity Leave of upto 26 weeks, which can be extended by another 12 weeks of leave without pay. Adoptive Mothers are also entitled to the leave upto 18 Weeks for child rearing.
Flexi Working Hours: Returning to Work after Maternity Leave
Women employees, after returning from Maternity Leaves, including adoptive mothers, can avail of the option of flexi working hours for the first six months.
Break in Service Option after Maternity
We understand that women may require extended break to nurture their families after maternity/Child Adoption. Our women employee may also avail break in service option for 2 years to give that extra care to their child during their initial, crucial life stage
Day Care and Creche Facilities
In order to support our employees to manage dual responsibilities at work and home, we also do have tie up with various Day Care and Creches