Club Enerji
Climate change impact: Sensitising the future generations
370

Schools
covered till
date

55000

students
sensitised

270 Govt. & 100 Public

Schools
Covered
With the increasing pressure on natural resources and limited quantum of fossil fuels, 'Electricity saved is Electricity generated, becomes the mantra for sustainable growth. To reduce the impact of climate change, Tata Power-DDL started a program to sensitize school children on energy conservation techniques. Students from classes VI-XII are made our young heroes to combat the ill-effects of climate change. A bilingual energy conservation booklet containing energy and resource conservation, climate change, ethics and electrical safety tips is distributed to every member student every year. A yearly event- Urja Mela is also organized to recognize children for their contribution towards innovation in energy conservation.
Harit ek Pahel– Improving green cover
More than 1

Lakh saplings
planted till
date

40%

survival
rate of
plants

In-house
nursery

developed
In an endeavor to make Delhi Green, we at Tata Power-DDL, organize mega plantation drives under the aegis of "Harit Ek Pehal". Going with the quote of Warren Buffet "Someone's sitting in the shade today because someone planted a tree long time ago" and thus continuing the trend of previous years, around 32,400 saplings have been planted in the year 2020-21. These saplings were planted at various schools, RWA's, Parks, employee residential areas and various office locations of Tata Power-DDL. Owing to COVID 19, government involvement was not possible. The saplings planted were procured from private nurseries. To achieve self– reliance, Tata Power-DDL is in the process of developing its own nurseries with a wide variety of saplings.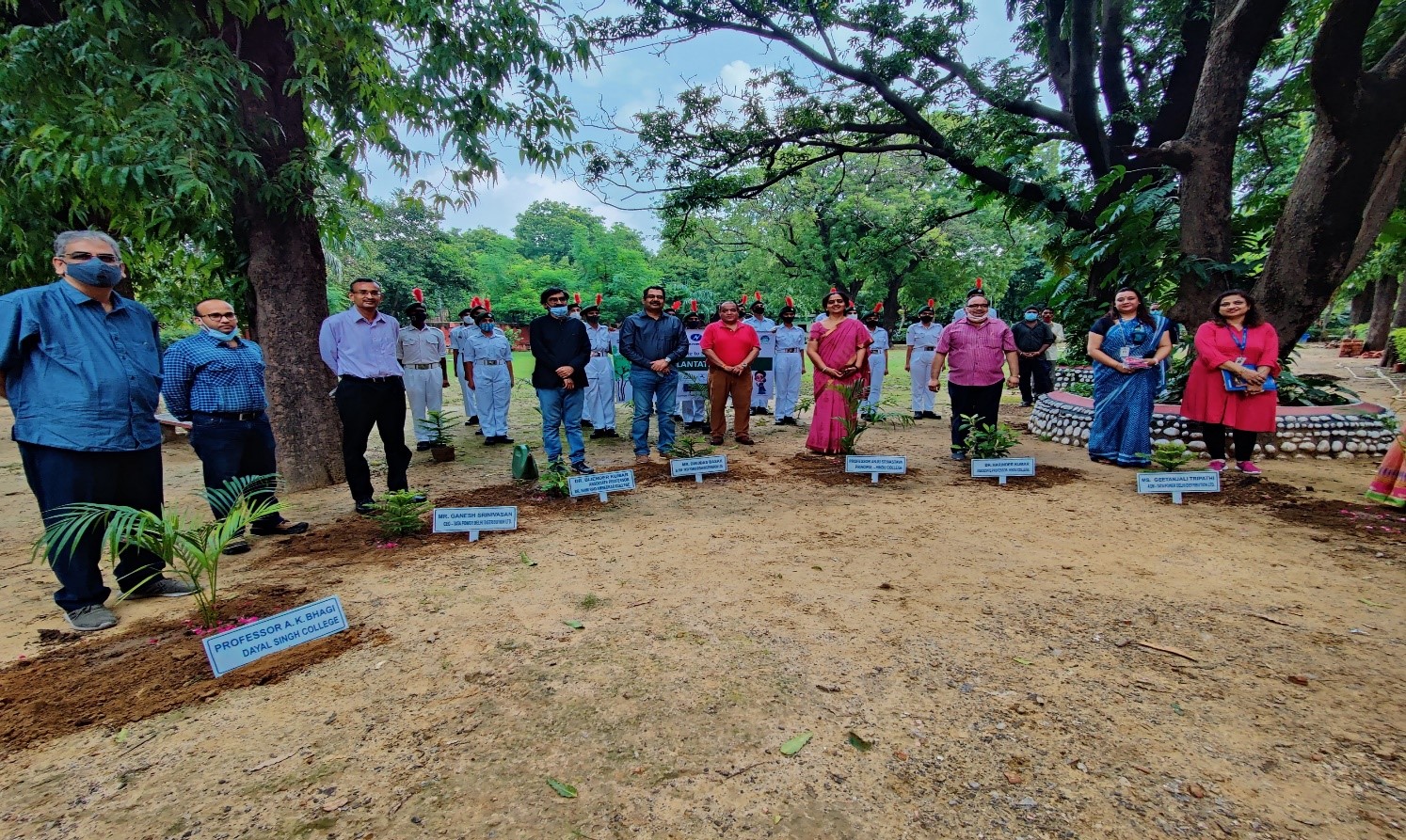 Click here to visit the Club Enerji website and know more about the various initiatives and activities.