Sanjeevani
Mobile Dispensaries: Building Healthy Communities
4 Mobile

dispensaries

107968

beneficiaries
in FY 18

> 3 lakh

beneficiaries
till date
From 6 year old Rajni to 60 year old Vinita, lack of sanitation and unhygienic living conditions result in poor health indices. This adds to their already fragile age and inability to travel alone to hospitals/clinics. At Tata Power-DDL, safety and health are given prime importance. In alignment with this vision, we started mobile dispensary vans for the residents of JJ clusters, resettlement colonies, unauthorized colonies and villages.
Four mobile dispensaries have been allotted to visit the clusters on a routine basis in a year. Each van consists of a doctor, a pharmacist and a woman counsellor who provide counselling services, free consultation and medication to the residents of the clusters. Our change agents, ABHA, assist us in coordinating the visit of these vans.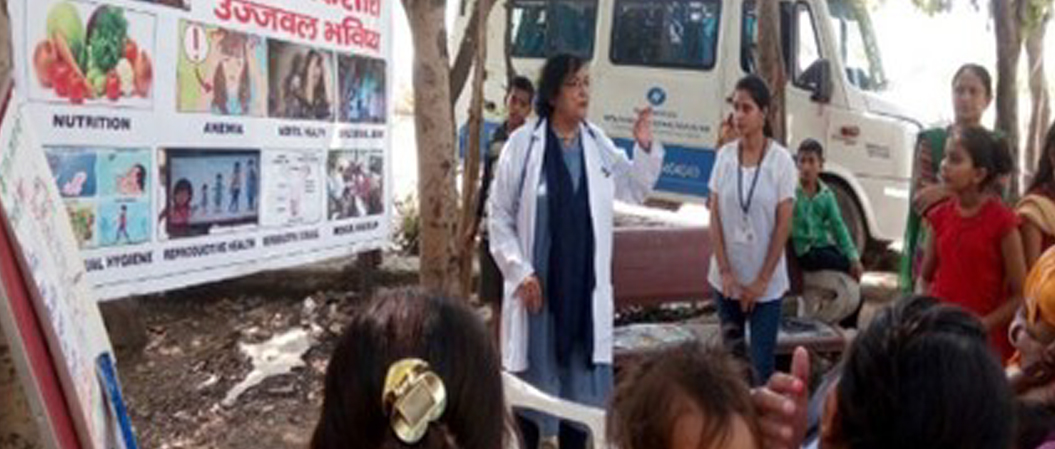 Combating Drug addiction
62

camps

9315

beneficiaries
in FY 18

15%

success
rate
Drug addiction is not only a growing concern today but it is especially prevalent in JJ clusters. Apart from maligning the image of a person it also affects the survival of a family. Thus, to improve their health and ultimately the socio economic status, intervention in this area became necessary.
Tata Power-DDL organizes drug de-addiction camps for residents of JJ cluster & resettlement colonies. The victims at these camps are counseled about the ill effects of addiction and given free homeopathy medicines. Timely follow up are undertaken on a monthly basis. To assess the efficacy of the campaign, beneficiaries are personally interviewed along with their family members to verify their improvement vis-à-vis addictions.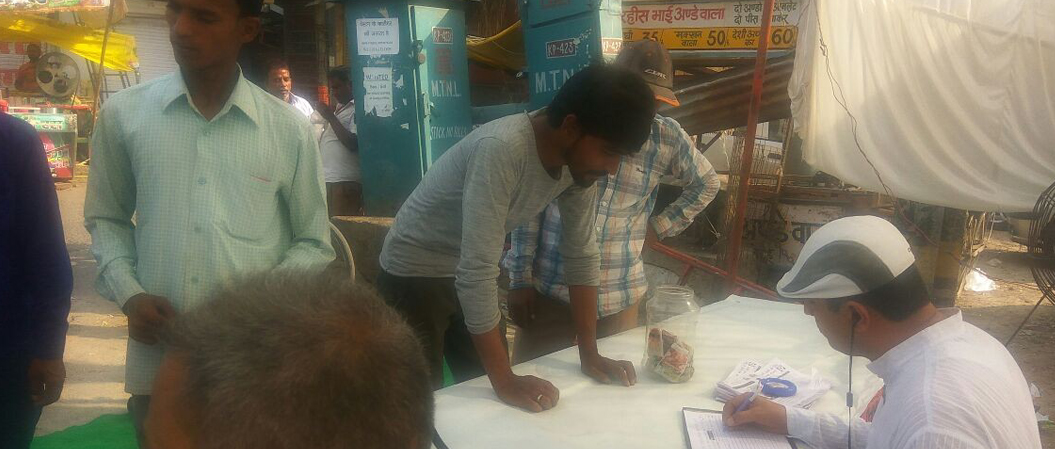 PURE: Purified RO water at Economical price
51

RO
plants

300 litres

water
per month per
household

>40,000

households
free
from water
borne diseases
Exposure to contaminated water is associated with several water-borne diseases like Diarrhea, Typhoid etc. The residents of JJ clusters constantly live in the fear of a disease outbreak, especially during rains. Tata Power-DDL in collaboration with Tata Projects designed and developed Skid Mounted RO Purification Unit in the capacity of 500 Liter per Hour (LPH). This plant helps remove high TDS, fluorides and other contaminations and provides safe drinking water to the community. We have installed both industrial type RO (reverse osmosis) plants along with ATW (any time water) machines. The households that are settled within the JJ clusters have to register for the scheme upon which, each household shall be allowed to draw 300 liters of RO water per month against the payment of Rs.30. RO plants within the JJ clusters are administered by women of Self Help Group (SHG) associated with Tata Power-DDL.
Blood Donation: Saving lives
50+

camps organised
till date

4000+

units of blood
donated till date

>20,000

lives saved
Tata Power-DDL in association with the Indian Red Cross Society organizes blood donation camps wherein employees, their family members and our consumers contribute towards saving lives in distress. Being a corporate donor, Tata Power-DDL employees can avail facilities from the Red Cross Blood Bank through a doctor's prescription. Tata Power- DDL has received many awards by the Indian Red Cross society for its contributions. To date, a total number of 4003 individuals have donated their blood to patients in need.